Self-hypnosis is maybe the most effective way to improve your overall well-being. Those who engage in regular self-hypnosis sessions, can manage stress and anxiety in a more effective way and live a healthier life.
Self-Hypnosis helps to do everything better, and that's really the beauty of it. It is by far one of the easiest ways to make changes, and since is backed with scientific research to prove its advantages on health, it is completely safe and easy to perform.
Employing self-hypnosis, we have two kinds of benefits. Physical benefits and mental benefits. Regular sessions can transform your life in a number of ways. (Related reading: Want to Know if Self-Hypnosis Really Works? Do this test.)
Here are 13 benefits of the Self Hypnosis Trance State.
1.Relieves Stress
Self-hypnosis has a profound effect on reducing stress. It's amazing stress relief in our everyday life. We don't really realize how much we are tensed up physically, emotionally and intellectually. 
When you reach the trance state you will start noticing your worries melting away and realize how deep you are able to relax. How deep you let go, feelings, tensions, and thoughts. It relaxes the nerves and calms the mind.
2. Increases Self-esteem, Confidence, and Trust
Self-hypnosis increases self-esteem, trust, and confidence. This is because you are approaching the forces that are held in your subconscious mind and you begin to access the information and authority that is part of your Higher Self.
Feelings such as loneliness and helplessness will be gone because this connection to your real higher self, will simply erase them. They will no longer have room in your life.
3. Increases Emotional Intelligence and the Empathic Ability
Self-hypnosis increases emotional intelligence as well as empathic ability. Because you are starting to explore your own emotional energies. How they work and what drives them. You will get a lot more new perspectives about your life, how you function and how your personality functions.
You let go of your old narrow perspectives, because you will gain so much more. You will realize that there are so many more perspectives and ways of understanding these energies in your life that you no longer need to hold on to just one.
And with that, you will see that others also have their own perspectives. You will be able to feel their energies, the energies that lead these people, which is actually your empathic ability.
4. Improves Focus and the Problem-solving Ability
In a self-hypnosis state, you have a better focus and you are able to think over decisions in a better way. It helps to strengthen decision-making and promotes positive thinking. Through this, you will have far more new perspectives and solutions to your problems, that you will be really surprised.
You will understand how many other possibilities exist around you, how many other solutions exist that you have never seen before. You are simply not receptive to them. When you start self-hypnosis on a regular basis, you will see an increased concentration and productivity in whatever work you do.
Related reading: The Advantages of Hypnotizing yourself and a Simple Process to Do it – Opens in new tab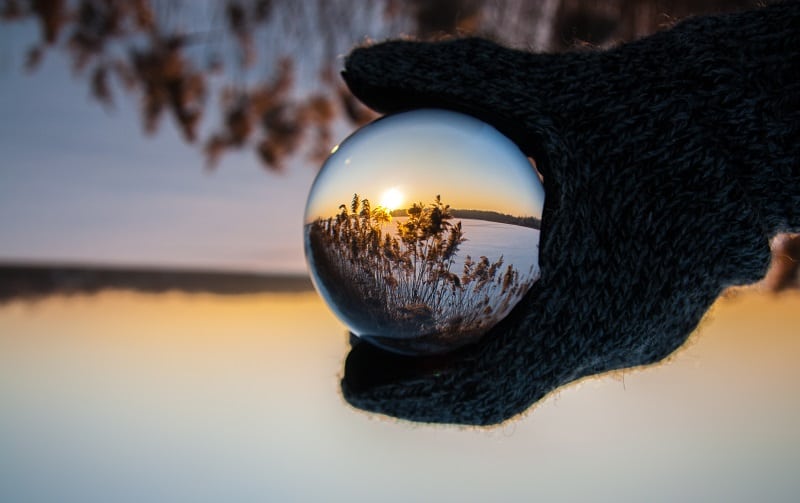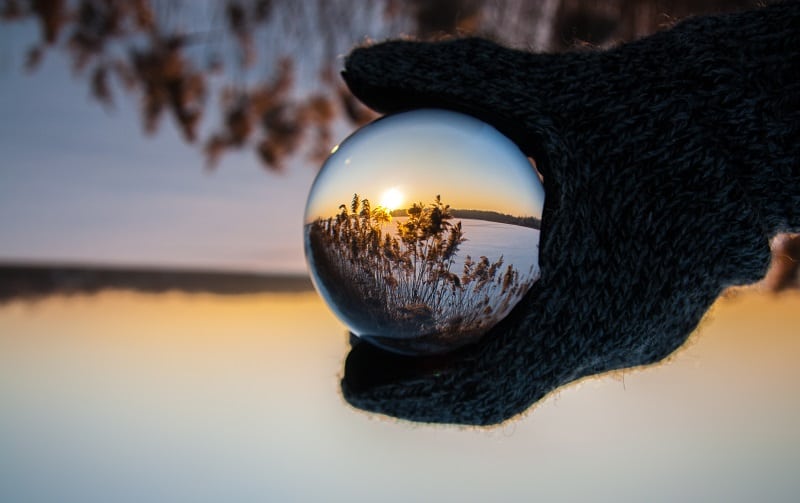 5. Helps to Maintain Internal Balance and Serenity
It helps to maintain your inner balance and Serenity. As soon as you start to become aware of your inner suppressed emotions and limiting ideas, you will let them free, let them loose.
In this way, you move away from your emotional pain and suffering, release your emotional baggage and troubles, leaving you experiencing an inner sense of calmness, tranquility, and balance. Your subconscious will do everything to bring you into this state of balance.
6. Brings up Positive feelings, like Joy, Freedom, and others
Self-hypnosis brings up positive energies within you, positive feelings like the feeling of joy, happiness, and freedom. This is because, as you let go of your negative energies and negative limiting ideas, you create space for positive emotions. Now you can leave them in. You can receive them and welcome them in your life.
7. Gives a Clearer Understanding of Life Purpose and Improves Self-awareness
Self-hypnosis gives you a clearer understanding of your purpose in life. It does so because, as you get in this direct contact with your subconscious, you become aware of your spiritual goals.
You will feel those energies that lead you to your inner spiritual goals so that you will get a clearer picture of your purpose.  Your self-awareness will improve dramatically, and you will start to gain a deeper perspective on yourself and those around you, as well as a greater ability for self-management.
Check out our recommendations at "Hypnosis & Self-hypnosis Bookshelf" – Opens in new tab
8. Improves relationships
Self-hypnosis is an effective way to overcome personality traits and behaviors, that interfere with your ability to connect with others and that cause conflict with friends, family, and romantic partners.
Because, as we have seen, it increases your emotional intelligence your empathic ability and improves your problem-solving ability; self-hypnosis helps to overcome anger issues, jealousy, shyness and even recover from the pain of past relationships, that makes it difficult for you to trust a new partner.
9. Boosts spiritual development
Self-hypnosis helps you to get in touch with your spiritual core, to get closer to your divine self. It quiets your mind enough to be able to go deep into your innermost self where there are profound treasures.
Some find that the great wisdom leads them to solve their most difficult issues, and others, feel safe and protected as if a cloud of peace and inner light has been wrapped around them.
Self-hypnosis is relative to meditation, and many people report that they experience the force of life itself when they're in a relaxed state.
Related reading: How long does Hypnosis take to work and how does it work in the brain? – Opens in new tab
10. Improves sleep
Self-hypnosis will improve your sleep. Because, while you do your daily sessions will teach the mind and body how to quickly release the tensions that have accumulated.
Furthermore, you acquire the habit of improving your breathing. This improves the flow of air and oxygenation to your body. Better airflow and relaxation are great to help you evacuate the accumulated pressure from your body.
This will help you get a deeper sleep and wake up much more refreshed in the morning.
 11. Strengthens the Immune System and is a Natural Analgesic
 Anxiety damaging our immune system, because of the negative chemicals produced in our body during stressful situations. As a result, our immune system gradually loses its healing capabilities. By practicing self-hypnosis, you reverse this harmful situation and improve your overall health.
Furthermore, self-hypnosis is found to reduce the symptoms of Irritable Bowel Syndrome in a natural way. In research conducted in 2003 showed that 71 percent of people showed improvement in with hypnotherapy.
Additionally, you should be aware that while you are in a state of hypnosis, you can naturally be relieved from pain and many discomforts because your body benefits from a physical state of analgesia.
12. Improves The Way of Thinking and Assists Goal Achievement
Self-hypnosis acts on the subconscious mind, thus it can change the way you think for the better. It is an effective way to increase self-esteem, boost self-confidence, become more positive and creative, increase your belief in yourself and reduce feelings of worry.
That becomes critical when we have goals that we want to achieve. Self-hypnosis can help us to have the proper mindset to make our dreams a reality. It works to all, students who want to improve their performance on exams, a salesman who wants to boost their productivity, businessman who wants to be more receptive to new opportunities, even athletes who want to increase their motivation during workouts and performance in competitions.
The point is that we can change our minds in order to achieve whatever we desire.
13. Helps to Break Bad Habits.
It seems hard to get rid of bad habits. You can use self-hypnosis in order to replace the predominant subconscious messages that lead to bad habits, with positive messages that give you the mental strength and willpower to make a change for the better. You can use it in a wide variety of bad habits such as smoking, excessive alcohol consumption, procrastination and much more.
Self-hypnosis is a powerful tool at our disposal and can truly change our lives for the better. It works directly to the subconscious mind and it is a great way to overcome self-imposed prisons and limitations. At the same time, it can make us more capable and motivated to pursue our goals. Try it, it's easier than you think!
Do you want to learn more about hypnosis and self-hypnosis? Check out our recommendations at "Hypnosis Bookshelf" and many free resources at our "Free Hypnosis Library"
♦ If this article resonates with you, please join our newsletter by using the forms on this website so we can stay in touch.
Featured Photo by Pixabay.com